"And He said to them, 'Go into all the world and proclaim the gospel to all creation.'"
Mark 16:15
The world is a big place and it is also a dark place shrouded in sin. Millions upon millions of people have never heard of God's love, nor have they heard the good news of the Gospel. As a result, untold numbers of people every day slip into eternity apart from God. When the church lives in obedience to Jesus' command, it takes light into the darkness and the love of God to people who need a saving relationship with Jesus. Bartlett Baptist Church is serious about sharing the love of God and shining the light of Jesus.
QUERETARO, MEXICO
As the fastest growing city in the world with over 2.3 million people, Queretaro has less than 250 gospel preaching churches. Our IMB church planting partners, Moises & Eva, welcome teams from BBC for a variety of needs to support the ministry of Ebenezer Church. Short-term trips have included community outreach, prayer walking, and leadership development.
KANSAS CITY, MO
Fellowship Kansas City launched as a new church plant in August 2013 to meet the needs of a growing, yet underserved community in the Northland of Kansas City. Senior Pastor Tyler Wilkins welcomes BBC teams to host Vacation Bible School, sports camps, and other community ministry projects each summer.
SOUTH ASIA
South Asia has the largest non-Christian population on the planet. It is home to over 500 million Muslims and is the birthplace of Hinduism, Buddhism, Sikhism, and Jainism. Our undisclosed IMB mission partners in South Asia plant churches in areas of unreached people where the gospel of Jesus Christ is not well-tolerated.
You don't have to travel far to make an impact. We have a number of local partnerships and serving opportunities for you, your family, or your Connect Group to help those in need.
Serve Locally
Each year, Bartlett Baptist sends teams to serve across North America and around the world for a variety of purposes. Join us on a trip! It will change your life and someone else's.
Serve Globally
Our Bartlett Baptist missions budget is funded solely through designated gifts to the BBC Missions fund. Your financial support allows us to send mission teams across the globe and provide equipment and supplies to carry out our BBC missions projects.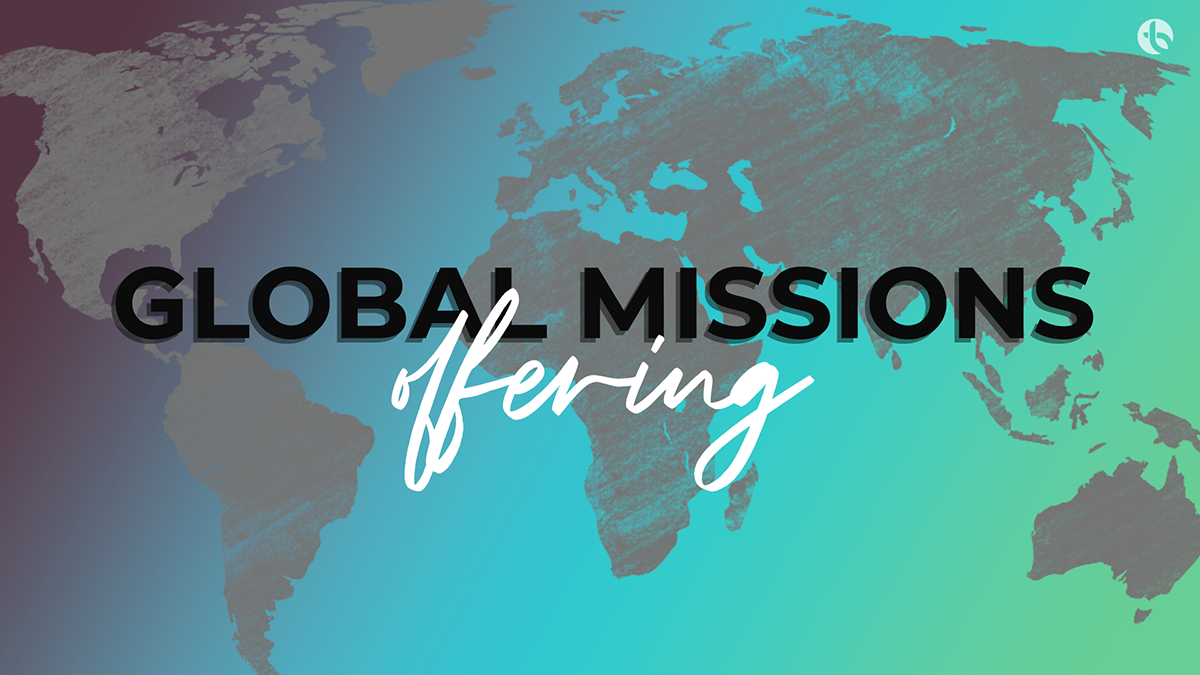 Our annual 2023 Global Missions Offering total received on Sunday, April 2 was:
$45,407
Thank you for your generous gifts to our Coorperative Program and BBC Missions!
WHERE DO MY GIFTS GO?
40% LOTTIE MOON OFFERING
Directly supports missionaries on the international mission field through our Southern Baptist partner, the International Mission Board (IMB)
30% ANNIE ARMSTRONG OFFERING
Directly supports church planting and missionary equipping in the United States through our Southern Baptist Partner, the North American Mission Board (NAMB)
15% GOLDEN STATE OFFERING
Directly supports church planting, Baptist Collegiate Ministries, and other direct ministries in the state of Tennessee through the TN Baptist Mission Board (TBMB) that are not funded through the Cooperative Program 
15% BBC MISSIONS OFFERING
Directly supports sending Bartlett Baptist volunteers on mission trips and provides equipment and supplies for our own mission projects here and around the world
Need more information?
We'd love to connect with you and help answer your questions about serving on mission! Find specific information about current missions opportunities on our local and global missions pages.
Everyone interested in being a part of a BBC missions team must go through our application process. Read the Mission Participant Expectations to the right to help you get started. All the forms needed can be submitted online here. For mission trips outside the United States, you'll also need a valid passport.
Scholarships are available!
Questions? Email missions@bartlettbaptist.org.