The Worship Ministry at Bartlett Baptist Church believes that God desires us to develop our talents to the fullest to be used for His glory and to worship and honor Him in praise.
In Colossians 3:16, we are encouraged to let the word of Christ dwell in us richly in all wisdom; teaching and admonishing one another in psalms and hymns and spiritual songs, singing with grace in our hearts to the Lord. To accomplish this goal, we offer many opportunities for musical teaching, spiritual growth, warm Christian fellowship, praise, and celebration.
Sundays  |  9 & 10:30 AM
We offer two services each Sunday morning for us to gather as a body of believers to worship. Worship gives us an opportunity to be rooted in the presence of God and abide in His character as we sing truths from scripture and reflect on His goodness.
These identical services are led by our worship band, praise team, and choir. Expect a high-energy, atmosphere that includes a blend of modern songs as well as traditional hymns.
For more information, contact Stephen Starnes.
WE RECORDED A SONG!
We are so excited to announce that Bartlett Baptist Worship & Co has been tremendously blessed to record our first single, "I speak Jesus." We hope that through this song you are drawn into the presence of Jesus in worship. Download on Spotify, Apple, YouTube, and YouTube!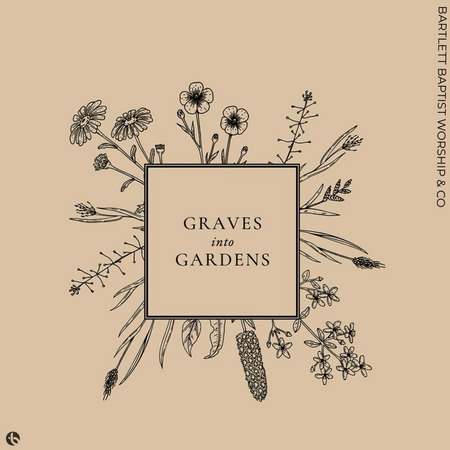 OUR NEXT SONG: GRAVES INTO GARDENS
We are going back to the studio November 3rd to record our next single, "Graves into Gardens" and can't wait to share it with you! Stay tuned for more information about when you can download.
Interesting in serving?
Whether you sing or play an instrument, we always welcome new faces to our worship team! Currently, our choir rehearses every Wednesday at 6pm and leads on Sunday mornings during both services. If you play an instrument or sing and are interested in joining our worship team, contact Stephen Starnes in the church office (901-333-3350).